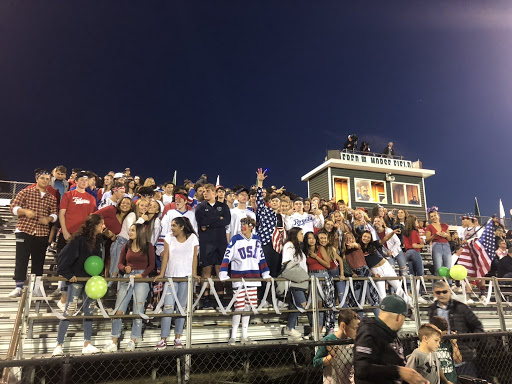 KHS Athletics Twitter
    The colorful leaves slowly falling from the trees, the cold bitter air bringing sweatshirts back into season. 
Fall has arrived, bringing all of the jam-packed football games, night-time soccer matches, and weekly volleyball games. Football, boys and girls soccer, cross country, and volleyball take on the task of preparing throughout summer for the upcoming fall season. Now is the time for all of these athletes to put their work to the test. 
Football:
Friday night lights. These three words bring back memories for all high schoolers. Many football players go by the famous quote "Play every snap like it's your last." But for seniors, this quote is all too real. Varsity senior Dan Cavallo wants to make the most of his final season as a Kinnelon Colt. "It's sad to think that this will be my last season but it gives me a reason to give it my all every snap," said Cavallo. Although the Colts had a rough 2018 season, they look to turn things around, as they have already have one win under their belt with a 7-0 shutout victory over Parsippany. Although the colts have fallen to 1-2, they look to bounce back against Pascack Hills next Friday, September 27th.  Not only does the sport attract a crowd, but the Kinnelon student section is one to look out for. Various themes including Beach Day, USA, White/Black out make the Kinnelon student section unique. The student section's chants of the names of Kinnelon varsity players after they make a big play can be heard from across the field. "The best part about being in the student section is definitely supporting the team, whether it's wearing different outfits or just hyping up the team, all of this really makes coming out to games fun for everyone," said sophomore Brian Lane. 
Cross Country:
While many look at distance running as a punishment, there are few who look at distance running as an exercise, sport, and pastime. Cross country in Kinnelon has become more and more popular, and success has become more and more expected. "Passing tradition down to the younger runners is very important to this team, and as a senior, it is very important to be a good role model to all of the new runners, make them feel welcome and want to continue running," said senior Derek Fitzgerald. The cross country team's mentality is that in order for a successful season, everyone must cooperate and be welcoming with open arms. It is essential to be a team player, no matter what sport you play, and with a team filled with "team players" success is bound to come.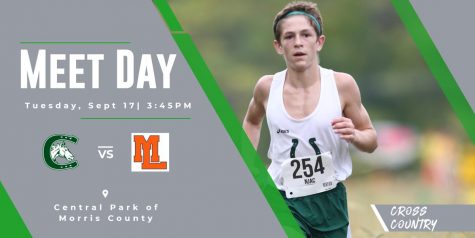 Boys Soccer:
New coach, new rules. With a new leader, many teams experience struggles and issues regarding chemistry. This team, however, is special and is completely unphased by the change in leadership. "Our goals as a team is to make a deep run in the state tournament and win our conference," said captain Michael Giannella. Determined to succeed this year, Giannella has been nothing short of impressive as he scored the game-winning goal versus Hanover Park. While Kinnelon has come off to a slow start going 1-4-1, this certainly does not mean that they can't rebound and come back into contention.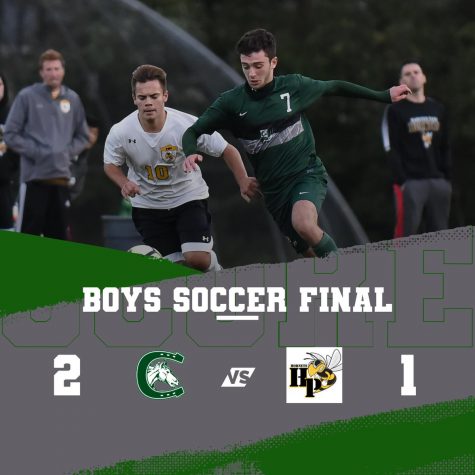 Girls Soccer:
On the other hand, the girls soccer team has been impressive with a strong 5-1-1 start to the season. The girls expect nothing less than a winning season as they look to make a case for states. "Our goals for this year are to develop the program and go as far as we can in states. My personal goal is to beat the junior career record of 69. I have 49 so far," said junior Grace Denblekyer. Shooting for the stars would be an understatement for this team. They aspire to be the very best and should be viewed as the best until proven otherwise. These girls have the talent to be a very successful group this year, now it is down to how they work together as a team.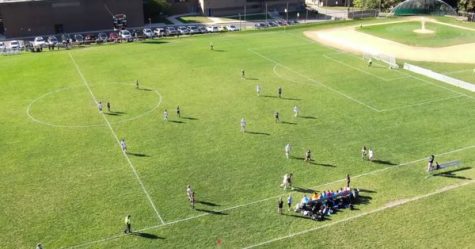 Morris Catholic High School
Morris Catholic High School
hudl.com
Volleyball 
With such a strong senior class, the girls volleyball team is expected to win states, a tall task to handle. However, not everyone acknowledges the few juniors and sophomores that are apart of the varsity success. "Being a sophomore on varsity is a really great experience. Working with Coach Finke and the seniors have already made me a better team player, everyone is so dedicated and hard-working that it's impossible to see them play and not want to improve," said sophomore varsity player Natalie Klinger. The girls have proven that they are more than worthy of a state championship as they are 6-1 to start the season. They look to top their last season's Quarterfinals exit to Bogota High School.