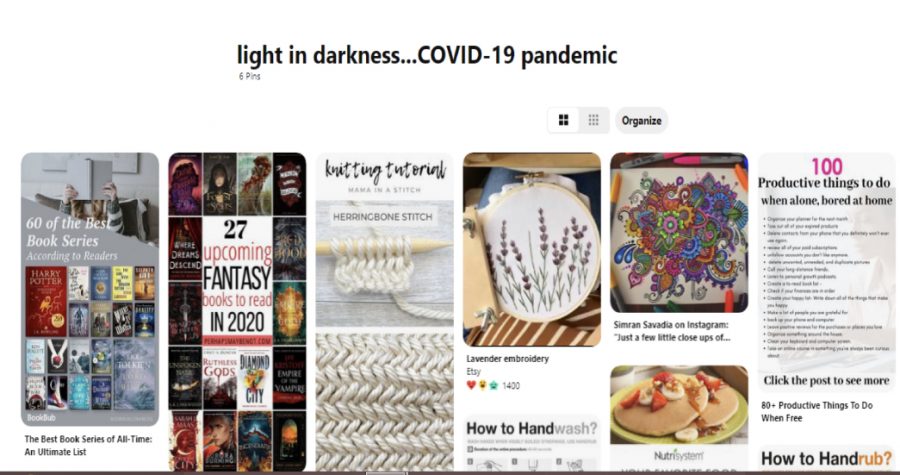 Shreyal Sharma
Author of Correspondence, Joseph Campbel, once said, "Opportunities to find more profound powers within ourselves comes when life seems most challenging."
When life seems the hardest, humans tend to find the tenacity and resources to survive. First and foremost, a human tragedy, the COVID-19 outbreak, has affected hundreds of thousands of people. It also has a global impact on the worldwide economy; but despite all of this mayhem, Kinnelon citizens can find the light by staying home and healthy.
The entire country is in a complete lockdown. Businesses, theaters, libraries, and events across the country are shuttering in response to the coronavirus outbreak. During these hard times, many organizations have made their content free and more convenient for all people who are determined to choose self-isolation. 
Here is a list of places where you can access free TV shows, books, movies, concerts, and more: 
For all the sensible readers: 
JSTOR is a digital library that requires a subscription; it is now providing 6,000 ebooks and more than 150 journals freely accessible to the public.  
Scribd, an online library that contains ebooks, audiobooks, and magazine articles, has made its content accessible for free for 30 days. 
What to stream or listen to: 
  HBO Now and HBO Go are making 500 hours of streaming available to those without subscriptions, starting April 3. Viewers can watch movies and shows of their choice. 
If looking for informative documentaries, Kanopy allows you to stream more than 30,000 documentaries, classic, and indie films. 
  Marketplace podcasts permit the public to be acquainted more with coronavirus and the economy. 
Organizations that are helping through their programs:
Netflix Party: a Google Chrome extension allows friends and family to have a movie night together from distant. 
These streaming services have connected all people around the world despite these hard times.