Wind River movie Review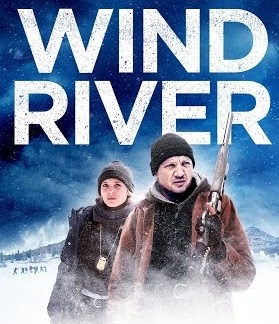 This murder mystery thriller is undoubtedly an instant classic. It has a straightforward plot with an execution that is truly brilliant.
A U.S. Fish and Wildlife Service agent (Jeremy Renner) assists a rookie FBI agent (Elizabeth Olsen) in the investigation of the death of a Native American woman on the Wind River Indian Reservation. The only small problem with Wind River is that the mystery is solved just a bit too quickly. Perhaps if the film was longer, they would've made it take a longer time to solve the mystery.
Other than that, the movie is amazing. Jeremy Renner gives one of his best performances to date, Taylor Sheridan gives terrific writing and direction, the snowy setting is perfect, the cinematography is stellar, the visuals are stunning, and maybe best of all, the chills and intensity feel so real.
All in all, this movie is certainly another one of the greatest films of 2017. I give Wind River a 9.0/10 rating.
For more movie reviews, visit my blog, Cinematic Fanatic: https://damianor.blogspot.com/2017/09/wind-river-2017-review.html?m=1