Top 5 Local Winter Activities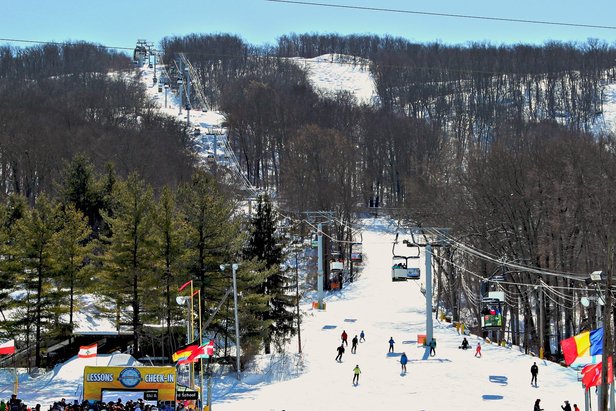 Some of us may wish that we were hanging out underneath the hot summer sun with friends and family during June, July, and August, or picnicking in March, April and May. You might even miss apple picking and decorating pumpkins during September, October, and November. Although we may not be in summer, spring, or fall, during the January there are a lot of great things to do.
1. Ice Skating
If you are good at skating, this is the best thing to do in January. Ice skating is a great way to hang out with friends and show off your skills. Even if you aren't the next Katarina Witt, it is still so much fun trying to skate out on the ice. Get out of your house and head over to Ice Vault Arena in Wayne, or Twin Oaks Ice Rink in Morristown.
2. Skiing/Snowboarding
If feeling the wind through your hair and flakes of ice touch upon your skin is your calling,  skiing and snowboarding is the best winter sport for you. These winter activities may be your hidden talent, and even if it isn't your thing, take a lesson and try it out. Go skiing and snowboarding at Campgaw Mountain in Bergen County, or Mountain Creek in Vernon Township.
3. Snow Tubing/Sledding
If ice skating is too complicated for you, and skiing and snowboarding aren't your thing, don't fret because snow tubing and sledding don't require any crazy coordination. Snow tubing and sledding are simple and fun, and zipping down a hill is always thrilling! Go down the slope at Campgaw Mountain in Bergen County, or Mountain Creek in Vernon Township.
If braving the cold this month seems like too much of a hassle, don't worry because there are so many fun things to do inside while the snow falls.
4. Watch Netflix
You don't need a lot to have fun. Even the simplest things could be best things to do this month, so find your comfiest blanket,  make a cup of hot cocoa, light a fire, and grab your remote, because there are some great new shows out on Netflix this winter. Find a new show like "Stranger Things" or "Degrassi" to binge-watch in the comfort of your own home.
5. Arts and Crafts
If you are all snowed in, and you're tired of watching TV, make an arts and crafts project. It doesn't have to be an extravagant piece of artwork, there are tons of fun and simple DIY crafts on Instagram and Pinterest. With just a few household items, you can make something beautiful.