The Satisfyingly Sweet Symphonies Behind Each Performance: Pit Orchestra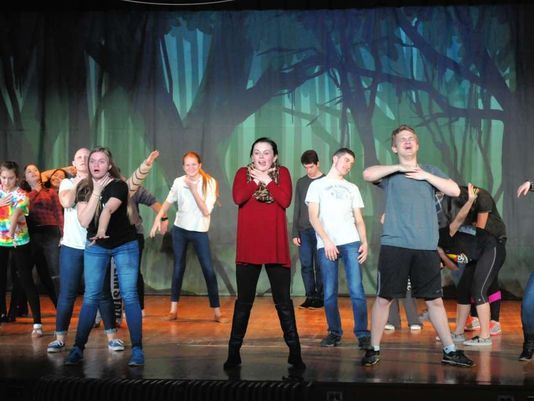 Pit Orchestra is the club run by music director Bonnie Hendricks that has students play the music every year for the KHS Spring Musical. A pit orchestra is a staple of most on-stage musicals and is a collection of various musicians that perform the music in a musical live for each show. This year, the musical is "The Sound of Music" (by Howard Lindsay and Russel Crouse, with music by Richard Rogers), and the band, stage crew, directors, and actors are all excited for the show.
"I'm most excited for practicing and then performing the music as a group," says new member, freshman and trumpet player Gavin Hurtado.
"Pit Orchestra is a lot of hard work; it's very nerve-racking to be so exposed while performing, but with everyone else being in the same position, and working hard, it's a lot of fun," says senior Natalie Talamo. Performing in front of everyone may be nerve-racking, but the group is prepared for it, thanks to hard work and practice.
"I'm excited that it's a classic musical that everyone knows and enjoys this year. I think it's really important that students today have a chance to study classical music" says Hendricks. KHS has done a variety of different musicals in the past, but a classic hasn't been done in quite a few years.
"Plus Mrs. Hendricks brings us animal crackers; that's my favorite part," says Talamo.
"The Pit Orchestra was pretty great last year," says sophomore and cast member Alexa Giacoio. "I have high expectations for them this year!"