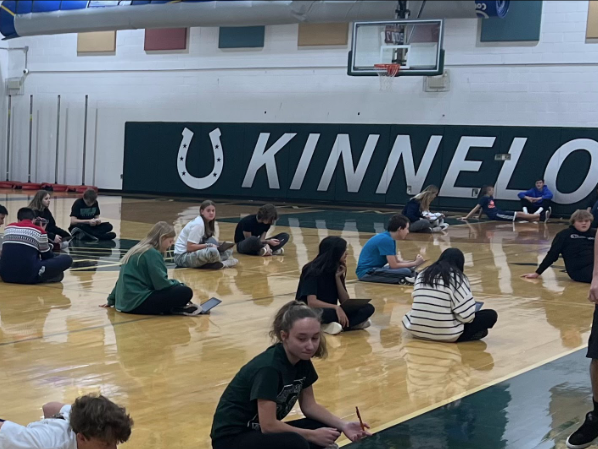 Students and teachers at KHS' gave their opinions about letting kids replace their gym class with another class if they participate in after-school sports.
Students who do after-school sports are not given the option to opt-out of physical education at KHS. Recently, teachers and students have had different opinions about this and if students should be allowed to do something else during this currently-required block. 
"Kids that do an after-school sport sometimes don't get home until late, so they should have the time during gym class to do homework or study," said teacher Sabrina Csatay, who encourages students to prioritize school over sports. 
Some students and teachers were asked what should be the minimal amount of time students should be active in order to "apply" for the option to opt-out. All of them said between 30-60 minutes daily. Some other students filled out a poll about this question. Their answers were on a scale between 30-90 minutes daily and the majority said 60 minutes was sufficient.
Others still believe there should be further restrictions to this opt-out policy. "If students go to the gym after school or do their own workout, I would say that doesn't count to skip gym class because it isn't led by a coach or teacher. Students could take advantage of this rule and make up excuses," said junior Madison Bsales. 
According to the New Jersey State Department of Education, students in grades 1-12 are required to participate in 150 minutes of physical education weekly. However, some New Jersey schools are applying the "option two" program for physical education classes. This program allows students to report to a designated location during the assigned physical education period. Students cannot report to a different class instead. Some New Jersey schools that give this option are Mahwah, Lyndhurst, Paramus, Morristown, and Montclair.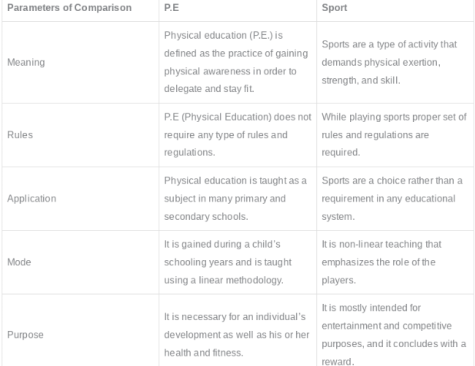 However, many believe this program should not be an option at KHS. "After-school sports are about skills and specific muscles being worked. Different skills are being taught in sports and in a physical education class, so I think kids should do both," says physical education teacher Stephanie Finke.
Junior Jake Piccola has a different opinion. "I think active students should be able to take an alternative class for physical education. But, I'm not currently doing a sport after school, so it would only be fair if I did gym class. Although Piccola is an athlete, he is not participating in a winter sport. He knows that it is important to participate in 150 minutes of physical activity weekly.
"If you're exercising for at least an hour after school, you should be able to skip gym," Csatay says. However, "skipping" gym doesn't mean doing nothing during that block. Study hall is an alternative that helps save students time for homework after sports. Even if a student has gym first block, it won't go to waste because they can finish their homework from the night before. Physical activity is beneficial for students' physical health and more time for work is beneficial for students' mental health.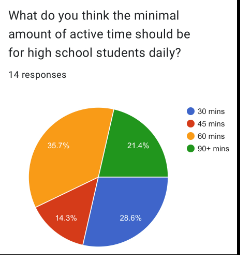 Although most students and teachers lean towards the side of having the "option two" program, having this in KHS would only benefit athletic students. According to some students, a break from physical activity would be very helpful."If kids are getting their desired amount of physical activity after school, it doesn't make sense for them to do more physical activity in school," Piccola says. Regardless, this option means some students miss out on learning PE skills. But, prioritizing academics over gym would be beneficial in many ways.