July 21 marked the opening night of 2023's most anticipated movies, Greta Gerwig's Barbie and Christopher Nolan's Oppenheimer. Platforms like TikTok, Instagram, and Twitter have drummed up excitement for the films by creating content under the name Barbenheimer. 
When both movies were first announced to be released on the same day, it seemed like a textbook example of counterprogramming, where moviegoers could go to one film or the other based on their tastes. This is much like The Dark Knight and Mamma Mia or The Matrix and 10 Things I Hate About You. But the idea of Margot Robbie and Ryan Gosling singing and dancing on a pastel pink set, while Cillian Murphy builds the atomic bomb in World War II was such a hilarious contrast that social media users couldn't resist.
While premiers, tours, and interviews helped to promote the movies worldwide, Barbenheimer was completely original by the fans. From analyzing the trailers, like 2001: A Space Odyssey reference in the Barbie trailer, to edits, posters, fanart, and memes of the two movies together, Barbenheimer exploded all over the internet.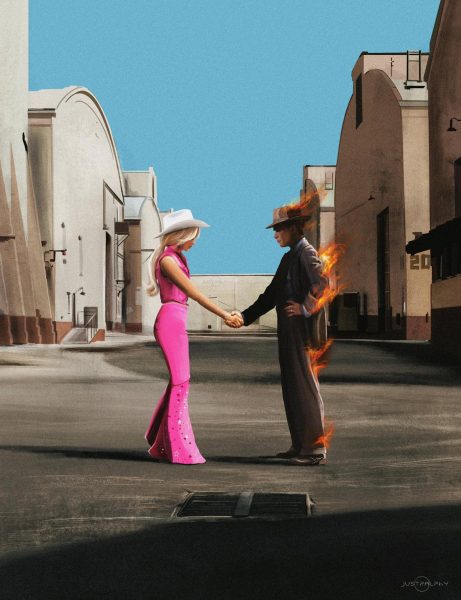 Unlike the counterprogramming that came before, it was expected to watch both movies. There was heated debate over which to watch first, what clothes to wear, and what snacks to eat. Fans who might have only gone to see their favorite now plan to see a double feature. The Barbenheimer meme has brought much more attention to the movies that might have escaped many people's attention.
The new trend of Barbenheimer actually reveals a lot about the film industry right now. Due to the SAG-AFRA and WGA strikes, we won't be seeing any more new releases until much further in the year. Barbie, a movie that would normally cater to young girls who are likely to own the doll, doesn't seem like it would enjoy so much social media attention.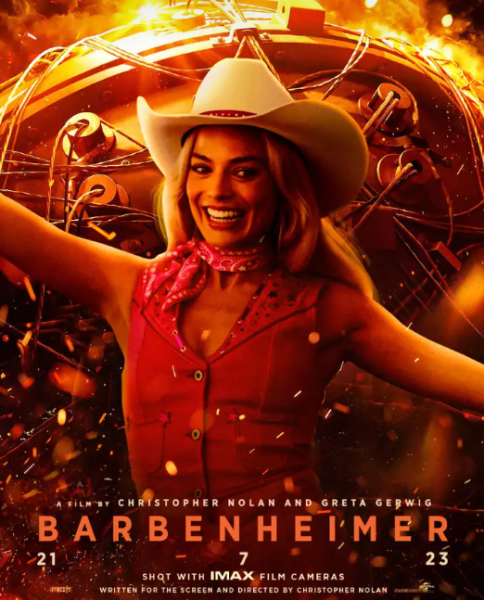 Other anticipated films like Mission Impossible: Dead Reckoning Part One and Indiana Jones and The Dial of Destiny have already been released earlier in the year. Because of this, there isn't anything else for moviegoers to enjoy for a while.
While these two movies seem completely different in nature, they highlight the past in their own way. Barbie celebrates a decades-old doll in the modern world, while Oppenheimer provides a new angle to a typical war film. While the Barbenheimer trend seems like a temporary internet trend, it represents the influence of social media and fans.
Both films are currently in theaters. You can purchase tickets from AMC theaters to Barbie here and to Oppenheimer here.