In a show-stopping display of school spirit and cinematic creativity, Kinnelon High School held the first-ever in-school premiere of the annual Spirit Spots that are made every year during Spirit Week. 
The premiere, held at the KHS auditorium, featured short films made by students, each showcasing each grade's themes. This year's Spirit Spots exhibited the following themes: Arctic Winter (freshman), Space (sophomores), Under the Sea (juniors) and Safari/Jungle (seniors). Each film was innovative and creative, producing one of the best sets of overall Spirit Spots in the school's history.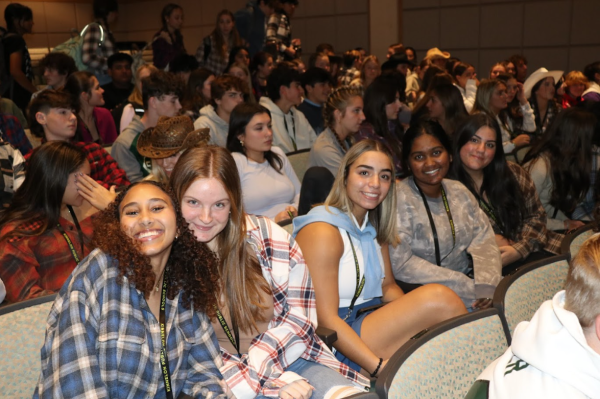 Even with immense competition, the Seniors took home the win for their grade with their "Indiana Jones" themed production, directed by Bryan Lawson. His creativity as well as strategic knowledge accumulated over the previous years helped him secure the victory. "This year's Spirit Spot was just the culmination of everything we've learned over the years making them. I thought of what worked, what didn't, and what could we do better." 
Lawson successfully was able to use this planning to make their final Spirit Spot bigger and better than previous years. For example, their junior year Spirit Spot showcased a DeLorean to accommodate their "Back to the Future" theme. However, this year, Lawson decided to take things to new heights (literally).
"As soon as we came up with the idea for Indiana Jones, I knew instantly that a plane could top the DeLorean. Lucky for me, my friend Nathan Bautista had recently gotten his pilot's license and was kind enough to let me film one of his flights for it. On top of just getting the plane, utilizing lots of new equipment I had gotten and all of the things I had learned about filmmaking since last year made for a really great film in my opinion." 
The entire school community, including staff, came together in the auditorium to watch these films, making it an hour filled with excitement, laughter, and amazement. To enhance the premiere experience even more, a red carpet was rolled out to showcase the actors, directors, and all of the students who played roles in the films. One of those actors was junior Melina Lucci. Lucci acted as Snooki from MTV's Jersey Shore for their Under the Sea-themed film. This was her first time being in the Spirit Spots and even acting in general, so this was a new experience for her. 
"I was a little uncomfortable seeing my face on the big screen knowing that everyone in KHS had their eyes on me, but hearing everyone laugh and thinking it was funny made me feel better," Lucci stated. In viewing the successful premiere, KHS students are already getting prepared for next year's "Spirit Spots" competition, seeking chances to create new and better films to continue the school's tradition.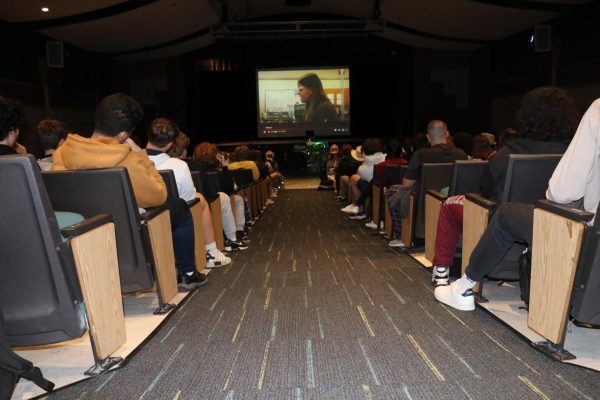 Freshman Ariella Suvino is one of those students. "After watching the films and seeing how cool the whole experience was, I really am interested in being a part of next year's film. Everyone was enjoying the Spirit Spots and seeing all of the grades and staff get together to enjoy and laugh was really cool." The first in-school Spirit Spot premiere was not only a platform for students to showcase their "silver screen" skills, but was also a reminder that when the school community comes together to support the students, amazing memories and traditions are made!