New Shows to Catch in 2018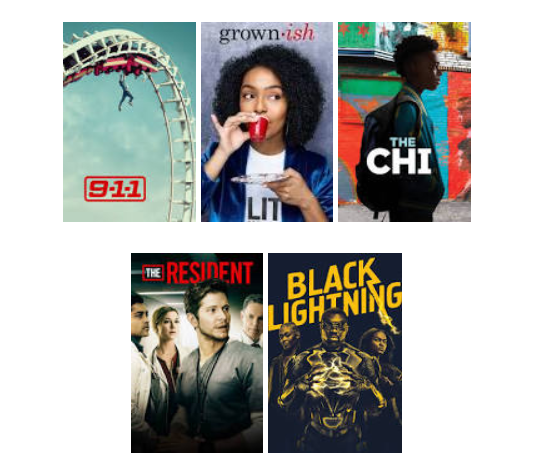 " 9-1-1"
The new 2018 drama ventures into the life of first responders; police officers, firefighters, paramedics, and more. It shows all the troubles and problems that the people with these careers face on an everyday basis. The show can be found on FOX, every day at 9 p.m.
"The Chi"
This American drama is all about what really goes on the Southside of Chicago. It portrays the real-life situations that people have to face on the Southside. Main characters, Kevin, Brandon, Jerika, Emmett, and Ronnie are all trying to seek some sort of redemption from the all the things they have done, and the life that they live. This show can be found on Showtime.
"Grown-ish"
Based on the American sitcom Black-ish, Grown-ish, is about the Johnson family's eldest daughter, Zoey, starting a new phase in her life at college. Zoey is trying to navigate her way through college, trying to figure out this new life she is starting. She finds out that in college, not everything goes your way. The show can be found on Freeform the show at 8 p.m. on Wednesday.
"Black Lightning"
The CW has decided to create a new superhero, Black Lightning. The show is about Jefferson Pierce, aka Black Lightning, saving his town when danger increases, as well as when his daughter starts to live the life of a gang member. The show can be found on CW.
"The Resident"
This new show is all about the doctors of Chastain Park Memorial. These doctors are charming and arrogant, as well as talented during their work. Doctor Conrad Hawkins is one of the best doctors at the hospital, as well as Dr. Devon Praveesh. These two doctors make a lethal combination at the workplace, as well as the show. This show can be viewed on FOX.