Falcon Heavy Is Ready For Lift Off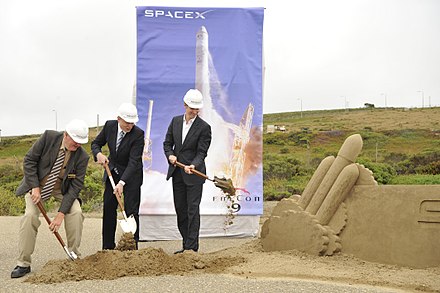 After years of working on Falcon Heavy, a rocket made by SpaceX, a leading company in space endeavors, another test flight of it finally takes off- with a success I might add.
Falcon Heavy is capable of lifting "more than twice the payload of the next closest operational vehicle, the Delta IV Heavy," according to SpaceX and at one third the cost nonetheless. This powerful rocket can lift into orbit nearly 64 metric tons– a mass greater than a Boeing 737 filled with passengers, the flight crew, luggage, and fuel. How is this rocket able to be so powerful? Well, Falcon Heavy relies on the proven heritage and integrity of Falcon 9, the only rocket capable of being reused. Falcon 9 also made history in 2012 when it delivered Dragon (a reusable spacecraft) into the correct orbit for rendezvous with the International Space Station. Because of the strength and resilience of three Falcon 9s, Falcon Heavy was able to generate more than five million pounds of thrust (the equivalent to almost 750 aircraft)– just at liftoff. As this is just a test run for the final Falcon Heavy, engineers and scientists are watching diligently for the aerodynamic interactions of the three boosters as they accelerate through the sound barrier during ascent, due to shock waves bouncing between the boosters. The system to separate the side boosters also has not yet been tested in flight.
However, with every test run that SpaceX performs with Falcon Heavy, they are a step closer to sending humans to Mars, their ultimate mission.