Juul Isn't Cuul
FDA Gives E-Cigarette Companies An Ultimatum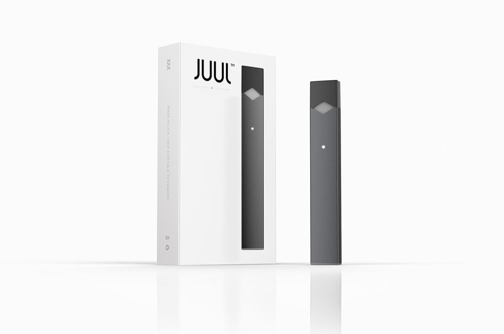 Hang on for a minute...we're trying to find some more stories you might like.
Juuling is a teen epidemic that has grown considerably throughout the last decade. JUUL is an e-cigarette company that has created a product that teens find easy to hide or disguise as USB drives. The Food and Drug Administration (FDA) declared on Sept. 12 that they will be cracking down on Juul usage in order to keep it out of teenagers' hands.
The FDA's agreement with vendors states that e-cigarette companies would have 60 days to prove that they can keep their products away from minors. Federal law prohibits anyone under the age of 18 from using or buying e-cigarettes.
"More than two million middle and high school students were regular users of e-cigarettes last year," stated FDA Commissioner Dr. Scott Gottlieb.
Government action against the sellers of e-cigarettes and Juul puts companies at risk if they are found selling products to minors. If vendors do not make drastic changes to stop underaged Juul usage, the product will be removed from the market. The FDA sent out over 1,000 warning letters and issued up to 131 fines for selling to minors, ranging from $279 to $11,282.
Public  Health Community addressed this problem, as well, stating that, "cigarette smoking,  kills 480,000 people in the United States each year — in contrast, e-cigarettes are creating another addiction — hooking teenagers who have never smoked on nicotine. E-cigarette users inhale far fewer toxic chemicals than do smokers of traditional cigarettes. But they can take in higher levels of nicotine, which is addictive."
The FDA agreed, saying, "The developing adolescent brain is particularly vulnerable to addiction."
Freshman Michael Klevtsov said, "Students who are taking this drug are not aware of the consequences of Juuling. They don't know what they are putting in their body and what harm will come to it. Also, kids do not know how addicting and how sensitive your body gets due to these drugs."