Everybody Digs the 2018 Dig Pink Volleyball Event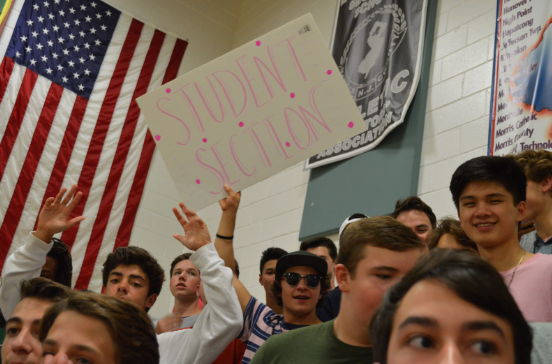 The Dig Pink foundation is a foundation that supports breast cancer through volleyball. Thursday, Oct. 4 was a great night for the Kinnelon High School Girls Volleyball team, the breast cancer foundation, and the Kinnelon Community.
The Kinnelon Girls Volleyball (KGVB) team hosted their annual Dig Pink Volleyball event. The evening started with the JV volleyball game and then the Varsity. Snacks were sold between the gyms as well as pink accessories and shirts; all profits went to breast cancer.  
"Dig Pink is to honor those who lost their battle, and who are currently fighting breast cancer and to come together to support a worthy cause," Coach Stephanie Finke said. "All profits get donated to an organization called Sideout for breast cancer support and research."
This year was the ninth annual Dig Pink event at Kinnelon High School. Many players have been impacted by breast cancer so this event was extra special to them.
"The Dig Pink foundations is meaningful because it is fighting against cancer. Cancer has had a huge impact on my life because my sister had cancer as well as a couple [of] other family members," said junior Ashley Sienicki.
Students also enjoyed the game. Freshmen to seniors were on their feet for almost the entire game. There were many chants such as "Let's go Kinnelon" and everyone had a good time.
"The Dig Pink game was a lot of fun because everyone came out to support and we were all chanting and it was a very close game," said freshman Jabril Lindsay.
Morris Catholic edged Kinnelon 26-24 in the third set. Even though the Colts did not walk home with a win, everyone enjoyed the night.
Sienicki said, "Dig Pink is definitely one of my favorite games to play in. It is so much fun to play when everyone is cheering and so many people are there supporting KGVB and helping fight breast cancer."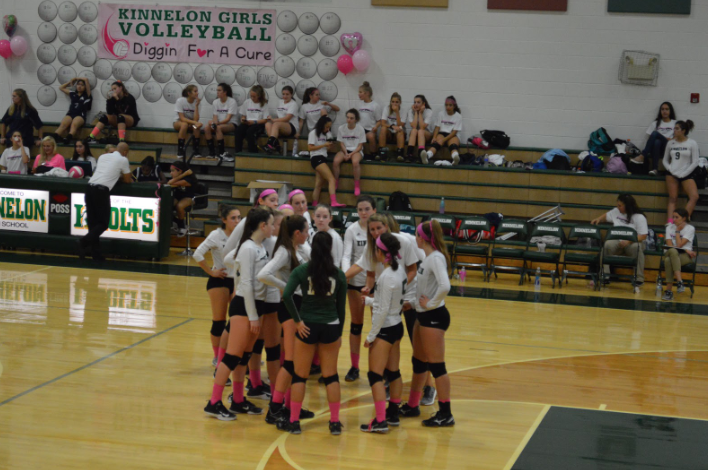 Leave a Comment