Creatures in the Kinnelon Library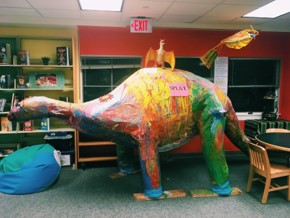 A local library that radiates positivity and creativity to all the children by showcasing a variety of animals. A library that offers a section to all children with books at their reading level and showcases many other artistic projects.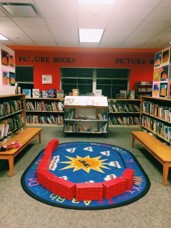 Although the downstairs of the Kinnelon Public Library is a bit older and caters to the adult patrons, the upstairs is a brand new world filled with adventure. Galina Adair and Mary Cobell, the two librarians for the children's library, organize and hold many activities and programs for the children.
"There is story time, music and movement, ballet with tap or ballet with tumbling for the younger kids. There is also all sorts of programs involving math and science." Adair said of more extravagant pieces of work hung up throughout the building. "We have artwork from Stonybrook and Kiel schools displayed throughout the whole upstairs."Cobell adds on that "the artwork in November from both schools is really fantastic." It is truly amazing how much talent children have at such a young age!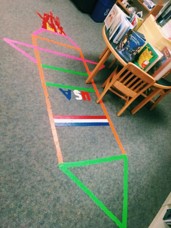 There are also many different animals that children and adults like  will find fascinating upstairs. Galina says that the many animals include"three parakeets named Sunshine, Shimmer, and Moonlight. There is a turtle named Moe, a hermit crab named Big Momma, and of course, our nameless fish." Children are able to see the life of many different species just around the block!"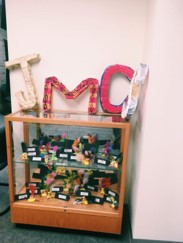 "I like seeing my friends art up there. The dinosaur is really cool too," first-grader Mateo Crespo says his experience with the children's library. "My mom takes me to get books and the books are cool but I like the animals here a lot. It's the best upstairs!"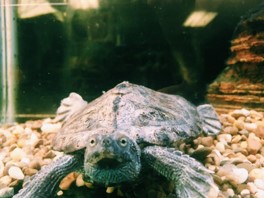 "I have always imagined that paradise will be kind of a library" Jorge Luis Borges