Kinnelon High School College Athletes
At Kinnelon High School, academic excellence is a standard. Musical excellence is a standard. And of course, so is athletic excellence. For the class of 2019, there are many athletes who are taking their skills to the next level. From schools with 2,000 students to schools with 25,000 students, Kinnelon High School athletes are headed all over the place. Let's meet our class of 2019 college athletes.
Check out the Map of College Locations for the 2019 KHS College Athletes http://j.mp/2ZHCZpB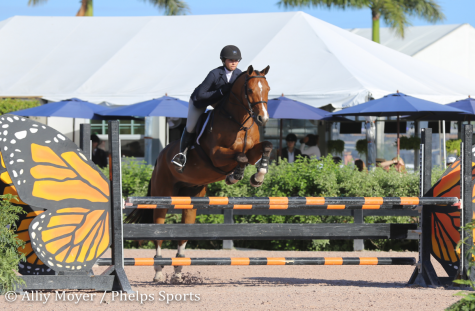 NINA COLUMBIA
Nina Columbia is on her way to the University of South Carolina. She will be an equestrian for the gamecocks. One of Nina's main accomplishments was winning Section A of the ASPCA Maclay in Wellington, Florida in February 2018. When interviewed, Columbia said "I picked South Carolina because it felt like home to me and I could picture myself there."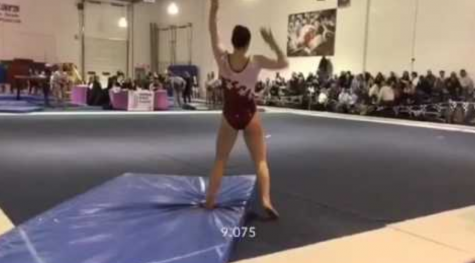 KATHERINE MCGOWAN
Kathryn McGowan is joining Illinois State's Gymnastics team as a part of the class of 2023. Her major accomplishments from high school were 2018 New Jersey State Championships fifth place in the all- around and second place on bars… 2018 regional meet, placed fifth in the all-around and third place on the bars… 2018 USA Gymnastics Junior Olympic National Qualifier and placed 33rd in the all-around and 29th on bars. Coach Bob Conkling from Illinois State said "Katie is a clean and solid gymnast that will only get better during her college career.  She has improved a lot in the past couple years and we are excited to have her join our team."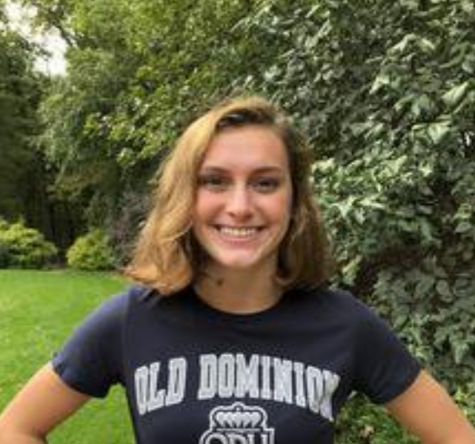 MIRANDA BYRNE
Miranda Byrne is taking the country roads home, but a little bit east. Byrne is heading to Virginia where'll she be swimming at Old Dominion University. A major accomplishment for Byrne in her high school years was taking home 7th place in the 500 Free at the NJSIAA Meet of Champions in 2018 and 2nd place in the 100 Free at the NJ OCY Great Turkey YMCA Invitational. "Old Dominion is a perfect fit for me both academically and athletically. I love the team, coaches, and positive environment and I can't wait to be a Monarch," Byrne said.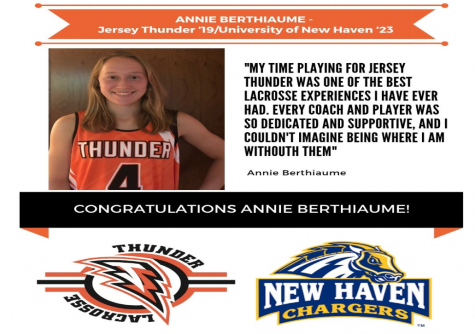 ANNIE BERTHIAUME
Annie Berthiaume is off to Connecticut to attend New Haven University as a student and a lacrosse player. Berthiaume has been a key player for the Girls Lacrosse team. One of her best games for KHS was as a sophomore where she recorded 3 goals and 3 ground balls against Randolph. She also picked up 4 goals this year against Fair Lawn. "I just really like all the programs they had especially their lacrosse team they're just really nice and I love it there," Berthiaume said.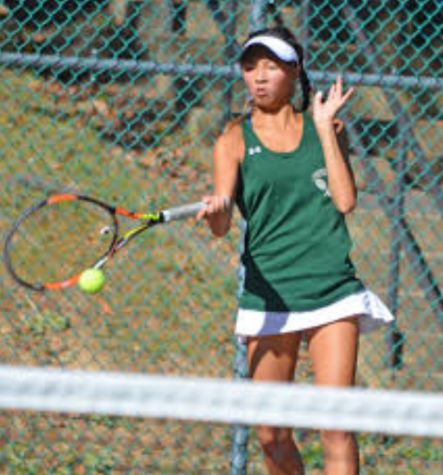 BRITANY LAU
The Ivy League! KHS tennis star Britany Lau is headed to Brown University in Rhode Island to be tennis. Lau was ranked 51st nationally and 6th in New Jersey by Babolat. Lau's major KHS tennis achievements were winning three straight Morris County Tournament championships for ladies' singles. Lau also lead the Colts to a Group 1 state title in 2017. "I made this choice because Brown is very good academically and athletically and it's not just one over the other," Lau told a KHS reporter.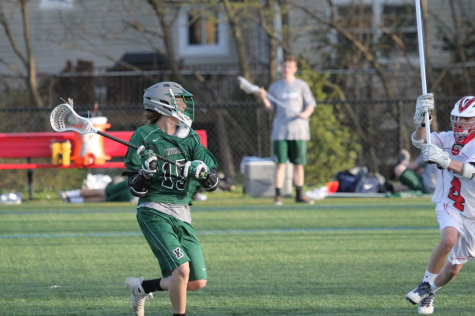 DANTE COLAIACOVO
Dante Colaiacovo is joining the St. John's University Lacrosse Roster as a part of the class of 2023. Colaiacovo has been a big part of the KHS Lacrosse offense for the past 3 years. In his junior year, he recorded 23 goals, 31 assists, and 61 ground balls. He already off to a hot start in 2019, with 28 points through 9 games.  "I chose St. John's because it has a great business program, it's near the city so there are a lot of connections and I love going to Madison Square Garden for sporting games and also broadway shows," Colaiacovo said.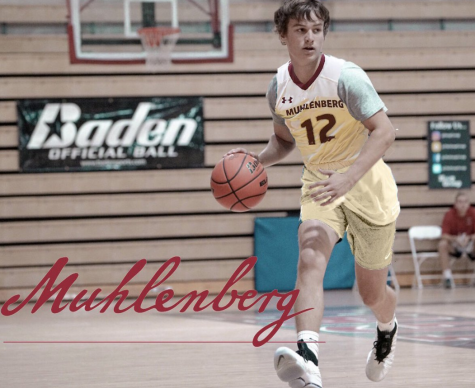 BOBBY LEWIT
The Kinnelon High School Boys Basketball all-time leading scorer and 4 year varsity player Bobby Lewit is headed to eastern Pennsylvania where he will be playing basketball at Muhlenberg University. Lewit has lead the boys team to multiple successful seasons. One of which was in 2017 where the Colts captured their first conference championship in 16 years. Lewit also earned multiple all-county and all-conference awards over his years.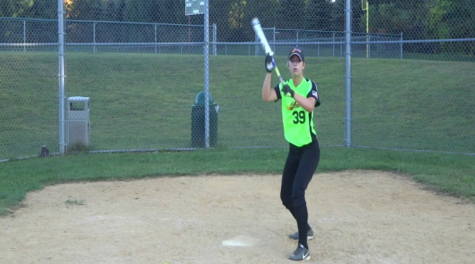 JESS HANDZO
Jess Handzo, Kinnelon High School softball player, will be headed down to Rowan University where she'll play softball for the Profs. Handzo is a career .316 hitter with great fielding skills for the colts, and she has also succeeded with multiple club teams. "I am excited to commit to Rowan," said Handzo.
JENNA MELUSO
Jenna Meluso is another KHS softball player who is going to college for athletics. Meluso is going to Montclair State University to continue her softball journey. Meluso is a career .466 hitter who had broken the 100 hit mark early in her senior year. Meluso has also been a great player from club teams, and she is definitely excited to take her skills to Montclair State.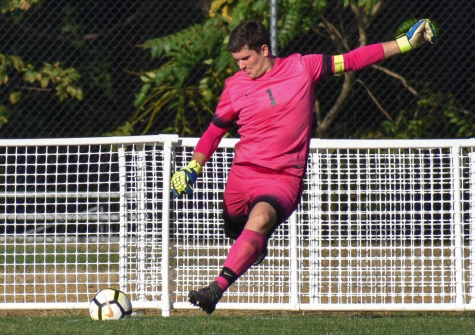 THOMAS HATCH
Thomas Hatch will be attending college less than 15 miles away from KHS. He is off to William Paterson University to play soccer. Hatch has been a star goalkeeper for the colts. Some of his highlight games include a 12 save loss against Pequannock during his senior season, and a 10-save shutout against Morristown-Beard, also occurring during his senior year. Hatch looks to take his talents to WPU where he is sure to thrive as a student and athlete.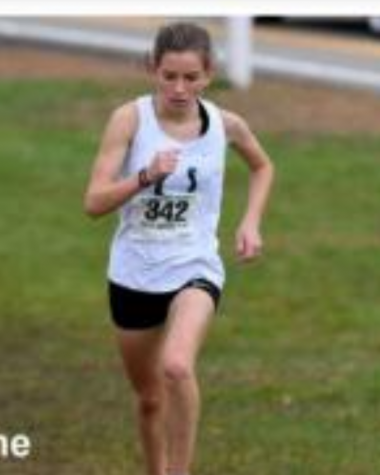 EMMA KLINE
KHS track star Emma Kline has been given the opportunity to attend Chatham College, located in the suburbs of Pittsburgh, run cross country and track and field. Some of her personal records are 2:43.77 for the 800m run, 5:24.40 for the 1600m run, and 11:40.65 for the 3200m run. Kline is one of the multiple KHS female runners to pursue track and field college. She will definitely succeed at Chatham College.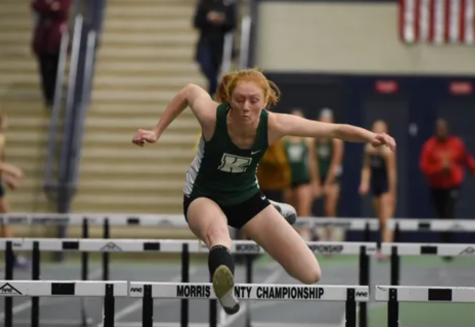 KATHRYN BROWN
Kathryn Brown, KHS track stud, is headed down south where she'll be attending University of North Carolina at Asheville (UNCA). Some of her records are 13.35 on the 100m dash, 5'2 on high jump, and 37'10.5 on triple jump. Brown had an excellent performance at the Randolph Relays on April 27th, 2019. She finished 1st at 400m hurdles with a time of 1:10.93. She also came in 1st in long jump with a distance of 17'0.25. Finally, she brought home the gold in triple jump with a distance of 35'4.5. Good Luck to Kathryn at UNC Asheville.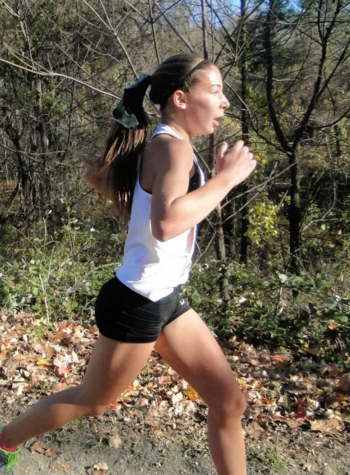 ANGELINA TARABOKIJA

The final KHS college athlete is track phenom Angelina Tarabokija. Tarabokija will be enrolling at Rider University in central NJ and continuing running. Some of her records include a 5:19.13 on the 1600m, and an 11:16.34 on the 3200m. For cross country, her 5000m record is 19:17.91. Tarabokija is one of three KHS girls' runners to go on to run in college.

Obviously, the class of 2019 is loaded with great athletes. All the KHS athletic achievements could not be done without these students. Best of luck to every single senior in their years as a college athlete.

Check out the video below dedicated to our senior athlete friends!

Brian Lane
View Comments (1)