"Walking Dead" Stumbles in Viewers, Rises in Ratings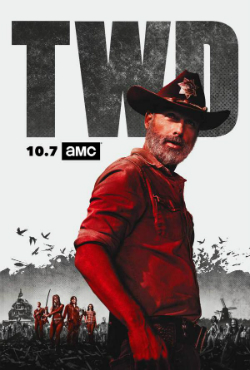 Hang on for a minute...we're trying to find some more stories you might like.
Ever since season nine of  "The Walking Dead" first aired, ratings have climbed through the roof, but viewers fall nearly fifty percent from last season. The season eight premiere, which aired on Oct.22 of 2017, had 11.44 million viewers while the season nine premiere, which aired just last October, had only 6.1 million viewers.
However, the critical reception for "The Walking Dead" has increased immensely. The ratings went from last season's mere 64 percent on Rotten Tomatoes to a whopping 93 percent for the current season. Sadly, this data does not seem to convince former viewers that "The Walking Dead" has improved.
The former showrunner of the series, Scott Gimple, tossed the baton to newly promoted executive producer Angela Kang. Kang started out as an editor for the show in 2011, and commenced to produce and write teleplays for the series ever since 2012.
A fan said, "Despite lower viewership, it still brings edge-of-your-seat thrills and chills."
"The Walking Dead" airs Sundays on AMC.