Tokyo Olympics to now take place in 2021
For the first time in history, the Olympic games will be rescheduled in light of the COVID-19 pandemic.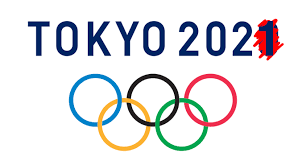 The Summer Olympics were set to be held this year in Tokyo. However, due to the outbreak of COVID-19, the games will be held next summer.
The Olympics games will now be held from July 23 to Aug. 8 in 2021. Over 11,000 athletes have been training for years to compete in the games which will now be set back an additional year. This will leave a five-year gap between Rio 2016 and Tokyo 2021, even though the seasonal Olympics are set to be every four years. Despite the postponement of one year, the next Summer Olympic Games in Paris will still take place in 2024. This is the first time in history that the Olympics have been rescheduled.
Many athletes feared the games would be canceled altogether.  However, Thomas Bach, president of the International Olympic Committee, assured them they would still hold the event. The postponement is certainly not ideal for athletes, but American weightlifter, Kate Nye, is trying to think on the bright side. 
"It's a little bit longer of a delay than I had hoped, but I'm just thankful they were able to successfully postpone the event," says Nye. Nye will have to put off graduate school for another year, as she will be competing in the Olympics next summer.
British Olympic diver, Tom Daley, was also not too disappointed about the delay of the games. "Waiting one more year to reach for our dreams is well worth the sacrifice to help keep people safe," Daley said on Instagram.
Although many Olympians are trying to remain positive, not all of them are being shy about their feelings. Russian gymnast, Angelina Melnikova, posted to her Instagram, "I was very excited and now I'm very upset; we are all very upset."
Most Olympic athletes have been training for the majority of their lives and now their dreams have been pushed back 12 months. In the U.S. alone, the virus is expected to peak in the coming months. Other countries are not predicted to reach their peaks until summer.  For now, all that participating athletes can do is continue to train and stay at home.