Some good news with John Krasinski
How John Krasinski has taken it upon himself to spread joy during isolation.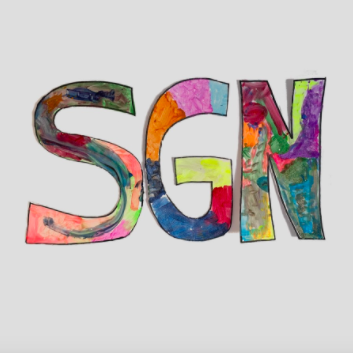 In need of something to smile about during this lonesome quarantine? John Krasinski has supplied the perfect amount of socially distanced dance parties that are sure to put a smile on your face. In the creation of his new YouTube channel, Some Good News, Krasinski was looking for a way to keep busy and spread happiness in a time of such gloom. With almost two million subscribers, Krasinski has brought life back into a time where many thought it was lost. 
"Chris Cassidy, Jessica Meir, and I are so excited to bring you Some Good News from Space Station! Crazy to believe it was just last week that we were all floating news correspondents, reporting from above our magnificent planet," Andrew Morgan tweets in reference to Krasinski's fourth episode of Some Good News. 
From cities, to suburbs, and to space, the happiness Krasinski has been spreading has reached all ends of the earth. On April 19, he surpassed all previous surprises on his channel when he visited NASA's International Space Station. Three members of the ISS delivered a segment for Some Good News while defying gravity and showing people the beauty that earth still has to offer even in such debilitating times. 
"What's the best news you've heard this week? Drop #SomeGoodNews below so we can share," Krasinski shares in a post. 
The entirety of each episode is a culmination of clips and segments celebrating all the good going on in a world overshadowed by the bad right now. In times of pure boredom, people have begun finding new sources of entertainment to keep them sane. For some that means crafting masks and supplies to donate to those in need, while others are battling their way through indoor obstacle courses to claim victory over their siblings. If you're struggling to find a cure to your boredom, tune into Some Good News every Sunday night for some ideas! 
As Krasinski states at the end of every episode, "No matter how hard things get, there's always good in the world."