Artist Spotlight: King Princess
How King Princess is pushing the limits of what society accepts as a pop-star.
King Princess is one of the biggest names in alternative and indie pop. Some of the songs she is well known for are Talia, 1950, Ain't Together, and Holy. Her music is known for its unique sound and her experiences as a genderqueer and gay person.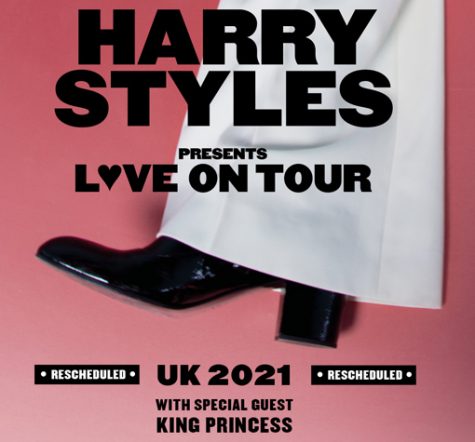 Since a lot of her songs have to deal with her experiences as a member of the LGBTQIA+ community, a lot of people relate to them. As a result of that and her recent announcement as the European opener for Harry Styles' Love on Tour, she has become a big influencer in not only that community, but also the way all listeners view music.
In her song 1950, she uses female pronouns after a long career of writing with exclusively gender non-specific pronouns, since she felt her gender wasn't something she should be hiding from the world. Instead, she embraced it. 
This opened a door for a lot of people in the LGBTQIA+ community to relate to her songs and start to learn not to be scared–to embrace who they are even though some people may treat them differently because of it. Her other song, Talia, was written during a time of heartbreak she was going through. Fans can physically feel her pain through the song, especially when she sings, "but four drinks I'm wasted," showing how she used alcohol to cope with her pain. 
Her music has shared her experiences as a genderqueer and gay person today, and has made music that the LGBTQIA+ community can relate to and sympathize with tomorrow–and every day after that. It creates messages that people shouldn't be ashamed of their gender or sexuality and also shares the struggles of what her relationships can be like that a lot of other people can relate to.
Leave a Comment