It seems Taylor Swift will be an icon evermore
Taylor Swift's new album evermore stuns in every way possible.
Lyrics are an ever-fluctuating piece of thin and lacy material that can be shaped and molded as easily as they can be cut clean in half and tossed into a scrap pile. They're as easily manipulated as ships on water, and as cold as ice but as dawning and real as the sun is on cityscapes.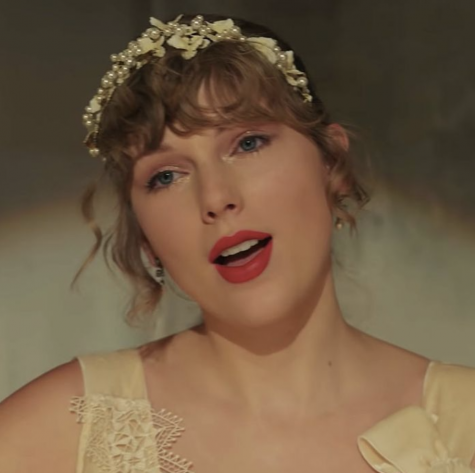 Not often are they taken, twisted, and bent to the will of musicians as easily as they are by Taylor Swift, a legend not just in music, but in pop culture as well. Evermore, Swift's second studio album released in 2020, was released on December 11 and took lyric lovers by pleasant surprise, similarly to folklore, evermore's sister album. 
Swift's writing has become so intensely fascinating because she is breaking through boundaries in songwriting–boundaries, as it stands, Swift all but set. It is no secret that both the average consumer and fans alike are drawn in by the opening Swift welcomes into her personal life through her songs, but lately, she has stepped off that path completely. Swift has taken on a third-person perspective into fictional situations. There are three types of songs on this album the kind that are complete fiction, the kind that opens a window into Joe Alwyn (or William Bowery, as he's credited on the album) and Swift's relationship, and the kind that lay somewhere in-between.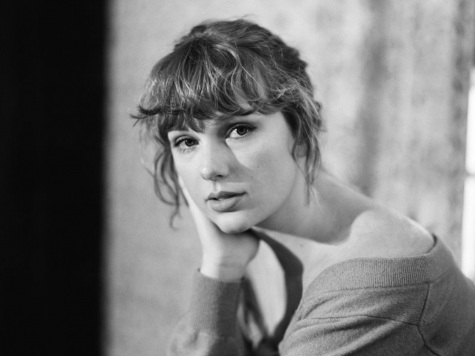 The album starts with the middle option, a melodic, chart-topping single entitled "willow." This single has sparked much debate within the music community, arguing that it wasn't an "authentic number one" as Swift released multiple versions of, honestly, the exact same tune, and sold them for pocket change. While I agree to an extent, this song blows her last single "cardigan" out of the water and deserves all the praise we can give. I do not understand remarks on broken metaphors, or half-hearted attempts at symbolism, as it is a solid piece of music and literary decency. Swift opens the song by comparing herself to a body of water in which her significant other glides upon, and then to losing herself with the current they leave within her like an expensive wine slipped carelessly over the edge, perhaps hinting at a romantic night the listener will not ever know about in detail. She continues to compare her lover to a strong wind, blowing through her life and stirring things up as if it were a willow tree, as she did herself. 
The next song that can be most comfortably compared to her personal life, though that can be debated, is the title track "evermore" featuring Bon Iver. She closes the album as she started it, with soft imagery of a ship on water, though now we see it wrecked. It is a significantly bitter track compared to "willow," and is not representative of Swift's impressive vocal ability, in my opinion, but is a well-crafted, wonderful track nonetheless. 
It is difficult to discern exactly what Swift is referring to in most of the album, it instead blurring into broken tales of stories not supported by nearly enough background. While this is not a bad thing inherently, speculation runs wild. From "gold rush" to "closure," Swift tells a dwindling narrative of reluctant romance, feeling neglected and taken for granted in "tolerate it," and moving on in "happiness." In fact, one of my favorite lines in evermore lives in "happiness," and remains, "No one teaches you what to do, When a good man hurts you, And you know you hurt him too." The most arguable track on the album remains in the blurry line section, and it is entitled "coney island" and features The National. It's reminiscent of a love lost, even though they are sat right next to each other, but it is too late to save because Swift got sidetracked and didn't make this romance her priority. What makes this song so interesting is the bridge, as many fans have speculated that she refers to a selection of her exes, including Calvin Harris, Harry Styles, Jake Gyllenhaal, and John Mayer. This seems sound, based on the lyrics and the insights she left for listeners, but something about it troubles me. I find it hard to believe that she wrote a song reminiscing on old lovers with her boyfriend of four years, Joe Alwyn, who wrote on the track. Whether it's about her past relationships or not, it remains a phenomenal song, perfect for a sad, meandering rainy day when missing an ex-love–or even, perhaps, just missing yourself.
The next tracks that I connect to Swift directly are "long story short" and "closure." They each remind me of her troubling few years with both the media and her old record label, Big Machine Records. Their subtle, upbeat melodies mixed with soft guitar and punctual, yet bitter, lyrics make them perfect standalone songs, but they fit nicely with the rest of the album's sound.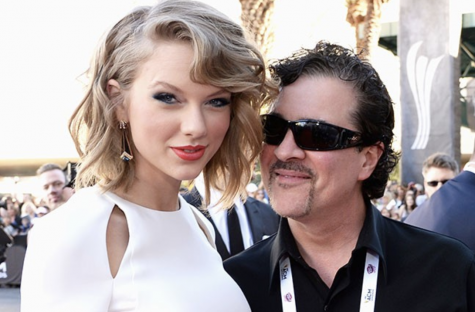 Finally, the most interesting songs of this album. They tell stories of a woman who's cheating husband murdered her, striking a match in Swift that brought her offing the husband and framing his mistress with the delicate, soulful backing tracks of HAIM in "no body no crime." While I wish HAIM was featured more like a Bon Iver and less like a feminine feature just for the sake of having a feminine feature, I love the way it's reminiscent of the Dixie Chick's "Goodbye Earl," and it was definitely one of my favorites. We are led through the humble, hauntingly delightful bridge and chorus of "champagne problems," my favorite track on not only this album, but possibly in Swift's entire discography. It tells the story of a woman who declines to marry her college sweetheart, leaving him on the dance floor and walking out of his life. We follow the story of Dorthea in "'tis the damn season" and "dorthea." She is a young Hollywood girl still hung up on her hometown love. In "ivy" we see a wife cheat on her husband, possibly with a woman, as speculated by many fans. Either way, I respect Swift's imagery of a marriage gone 'unhappily ever after,' as she described it. An interesting track entitled "majorie" recalls Swift's grandmother, and her lessons, along with things Swift wishes she said and did, but never got the chance.
Perhaps the most interesting song in this unique style of songwriting is "cowboy like me," a song that describes the whirlwind romance of two con artists who attempted to hustle each other but fell in love instead. I absolutely adore this song specifically, simply for its equally original storyline and mellifluous, symphonious harmonies. Overall, storytelling in lyricism is possibly the most developed we've seen Swift so far. It suits her–I do not have a negative word about any song on this album. They're brilliant–absolutely unequivocally brilliant.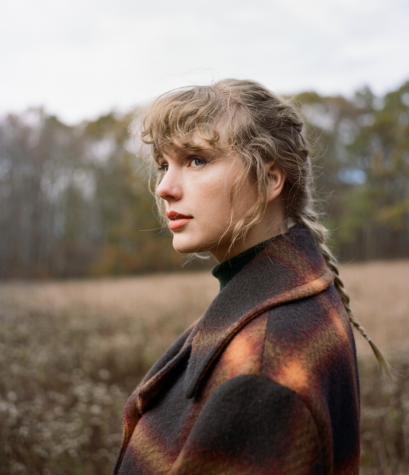 While it's easy to say that this strange mix of songs sounds jumbled when put on a singular album and asked to sound sonically cohesive, I could not applaud Swift more. Taylor Swift has proved that she does not need to invite a camera into her intimate corners, but can keep the world at arm's length while embracing her fame, her talent, and her humanity. It is not rare for Swift, but she, in a few short months, made an album more impressive than most Grammy awarded artists around today. I cannot wait to see her blossom, bloom, and emerge in an even grander spring I sense in her near future. Brava.