Brockhampton Bids Farewell After The Release Of Their Final Two Albums
Kevin Abstract announces the supergroup's split after their final two releases
"2 brockhampton albums in 2021 – these will be our last" Kevin Abstract, a leading member of the group, tweeted just a month ago the announcement of this supergroup's final project.
 Fans were struck and saddened by this news but shortly after, the release of ROADRUNNER: NEW LIGHT, NEW MACHINE graced the ears of us all just a few short weeks ago on April 9. The Texas group's ability to exhibit such energy and emotion within their music has never dissatisfied their rapidly growing fanbase. The music video for their single, BUZZCUT, released shortly before the album featuring Danny Brown, is a trippy whirlwind of color and emotion that depicts nothing short of the band itself. 
Fans are skeptical as to if this statement is true given past statements that have been made by them. Back in 2017, the group claimed that the release of SATURATION III, the conclusion to the SATURATION trilogy, was " the last studio album by Brockhampton," before going on to release two more. A similar announcement was tweeted by the band at the time but it did not stop the group from touring and releasing more music. 
Alongside the recent split tweet, the rapper also promoted the group's show: Live From the Chapel. The show was a livestream and took place in Shangri La Studios in Malibu. Abstract claimed that this show was different from any other his fans have seen. 
"We've been rehearsing for it like crazy," Abstract states, "And we were able to shoot on anamorphic lenses with an Alexa mini. It [played] more like a movie. A concert from the future."
Brockhampton took the stage on April 9 and elevated the excitement of their fans by performing their new music with a unique scene for each song. Whether or not the group will continue touring and creating music is unknown for now, but no matter what there will be one more album release in 2021 that may be Brockhampton's last.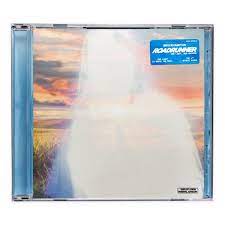 Leave a Comment