The Climate Change Situation
As climate change is becoming a more relevant topic, it becomes difficult to keep up with everything going on. This is the current up to date situation of what's happening right now.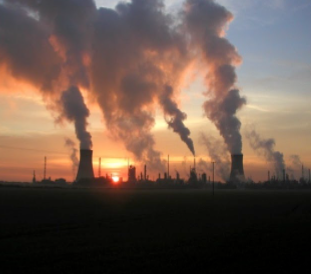 As years pass by and businesses require more and more fossil fuels, the environment is deteriorating. Not only is the temperature rising but air pollution, acid rain, water pollution, global warming and many other consequences are occuring exponentially. Yahoo writer Rob Waugh reported that 3.5 billion people will live in near unlivable conditions by 2070 unless emissions are reduced. 
This problem is growing constantly and we are killing our earth by using our resources immensely. However, the International Monetary Fund (IMF) is  helping to combat climate change and its effects. The IMF is an organization that consists of 190 countries working to sustain economic growth and help reduce poverty around the world. Andrea Shalal from Reuters states that the IMF is collaborating with countries to unveil 'green debt swaps' which advise poor countries on funding climate and conservation activities, and connecting debt relief to countries' plans for investing in green, resilient and inclusive development.                   
Green debt swaps are crucial, as they are exchanges of policies to invest in climate control. The IMF implements policies which provide economic stability in exchange for countries to reform their climate change policies. These swaps are already being observed as Carbon brief finds that debt-for-nature swaps have been applied in more than 30 countries, with a heavy concentration in Latin America & Caribbean countries. The restructured debt totaled $2.6bn, pouring $1.2bn into conservation projects in debtor countries. The IMF is helping to uplift the Earth from this growing dilemma in which it is being undermined. 
The IMF 's progress is already stabilizing as the EU mitigation policy which is a green debt swap Emissions from power and industry have fallen by about a third, buildings by a quarter and agriculture by a fifth. Not only is the IMF working on the climate change issue but also is showing   improvements and a plan for combating this issue. Along with the IMF, the human population has the potential to help this issue by conserving what they use daily.  Moreover, millions will starve from famine, dislocation from floods and natural disasters without the IMF's efforts on emissions and climate change.
Leave a Comment