Summer Awaits! What Will You Do?
Sweet ocean breezes while relaxing on the oceanfront, reclining back and reading your favorite book in the peaceful nature, hanging out with your closest friends, with summer just around the corner (only a month away!), what will you do?
Well, for those who have no clue what to do over summer break, here's a list of entertaining things you can do that will not only keep summer vibes strong but also keep you entertained and stress-free!
Volunteer
What better way to spend the summer than helping others? Getting involved in volunteer projects is a great way to give back to others and your community, making everlasting friendships with like-minded people, and developing a more sympathetic and selfless mind. Also, the skills learned through community service work are highly sought out in jobs, life, and relationships, like leadership, compassion, determination, problem-solving, and perseverance.
For volunteer ideas and community services events, check out https://www.volunteermatch.org/
Get a Job
For those who are old enough, getting a job can be a great way to spend your summer, after all, who doesn't want some extra pocket-money? Working at a restaurant, a store, or daycare centers are some of the popular jobs taken by high schoolers. While working may not seem like the ideal summer to a few, it doesn't mean that working can't be fun. If you can't find a job or part-time job that you feel you would enjoy, just start your own business, like dog-walking or babysitting for family, friends, and neighbors.
Go to https://www.indeed.com/ and search part-time to find suitable jobs for teens.
American Music Abroad
Tour Europe for an entire month? Yes, please! For those who are in band or choir, the American Music Abroad trip is an absolutely stunning experience where a group of singers and musicians visit five European countries to perform concerts from the outdoors to concert venues to inside medieval cathedrals all the while seeing the magnificent beauty of Europe. The trip lasts a total of three weeks, with approximately one week of practicing at Kean University before departing for Europe.
For more information, visit the American Music Abroad website: http://www.americanmusicabroad.com/
Summer Programs
Summer programs hosted by companies and colleges are a fantastic way to continue learning over summer while enjoying yourself. Many colleges host Summer Immersion Programs designed for high school students to experience what they want to study without all of the stress and pressure of having it count as a grade. Another bonus is meeting others who share the passion for whatever that program is about, whether it be engineering, theater, science, art, or more.
Check out colleges near you or colleges that you wish to attend for any summer programs they may host for high schoolers.
Get Moving
Go out and get moving! Countless of studies have proven the benefits of exercising, and even if you don't want to go to the gym, simply taking a walk around your town or playing a sport with your friends is enough. Not only does working out give you a great body and make you healthy, but it also boosts your confidence, self-esteem, and energy levels, making it one of the greatest things you can do for body any time of the year. And remember: no pain, no gain.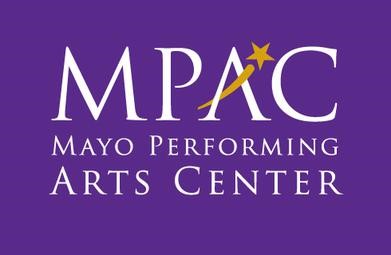 Join a Musical
For those of you who enjoy performing on stage, summer theater programs are frequently offered to high schoolers. The Mayo Performing Arts Center (MPAC) host summer musical conservatories for various ages, giving students the experience of performing on stage while teaching them a variety of new acting, singing, and dancing techniques. Joining a musical is also a fantastic way to meet many new people and make more friends.
Check out https://www.backstage.com/ for audition and casting opportunities.
And, of course… Hang Out With Friends!
At the end of the day, is there really anything better than hanging out with your friends? What would summer be without them? Get together, go to the movies and watch Endgame over and over (check out a fellow staff reporter's review of Endgame here), visit the diner, the possibilities are endless when it comes to spending time with your friends.
So, now that you have ideas of what to do over summer, what will you do?
Leave a Comment