Groundbreaking Minorities
All Throughout History, Minorities have Broken Stereotypes to Break Down Doors in the STEM Fields.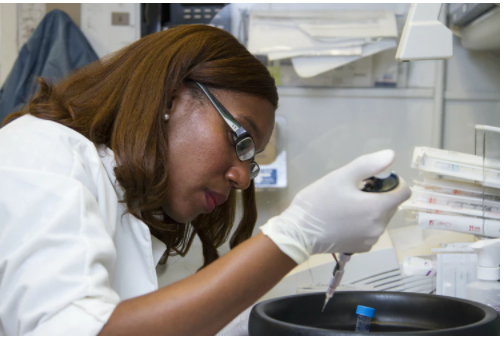 In the past, people of color have been underrepresented, especially in the Science, Technology, Engineering, and Mathematics (STEM) fields. However, the following individuals have broken down the barriers in the STEM community and left their mark, which may not have been possible in American history until now. 
Mark Dean:

Both a computer programmer and inventor, he first kicked off his career in 1980 when he joined IBM as an engineer while working to receive his master's degree in Electrical Engineering. Over time, he became a big part of the company and eventually became a holder of three patents out of the nine total patents. He also helped develop the Industry Standard Architecture (ISA) systems bus, allowing for easier connection when connecting other devices into a PC. Yet, he did not stop there; he went on to get his Ph.D. in electrical engineering and became responsible for developing the PC monitor in color as well as the gigahertz chip.
Kimberly Bryant:

Bryant first worked as an electrical engineer before moving to Silicon Valley, where she noticed that minorities were poorly represented. With a combination of how her daughter was being treated at a programming camp, she decided to create the Black Girls Code. It helped to introduce these young girls to programming under a nonprofit organization. Her efforts then proved successful when these young girls became significant leaders in their communities in the STEM field. 
Katherine Johnson:

Famously known from the film

Hidden Figures,

where she was known as the "human computer," she helped launch the astronaut John Glenn into orbit. With the help of the other recognized women: Dorothy Vaughan and Mary Jackson, NASA was able to win the Space Race. Johnson helped to calculate trajectories, launch windows, and much more for many flights, which proved her to be critical to the Apollo Moon landing program's launch. 
Vivien Thomas:

After graduating with high dreams of attending college, those plans went down when the stock market crashed in 1929, resulting in losing his tuition money. He then worked as a lab technician at Vanderbilt's medical school and helped conduct extensive research about traumatic shocks. Then, in 1941, Alfred Blalock, whom he worked under, rose to the top and became the chief surgeon at John Hopkins University and then brought Thomas along with him. Together, they developed an operating system that helped with the baby blue syndrome by increasing the amount of oxygen and blood that babies receive.
Guion Bluford Jr:

During the Vietnam War, he flew 144 combat missions, which started his career in aerospace. Afterward, he received his master's and Ph.D., while NASA became his goal. Then, from 1983 to 1992, he became the first African American to travel into space and even ended up making a total of four trips into space. He became a mission specialist for both the Challenger and the Discovery. Later, in 1997, he was initiated into the United States Astronauts Hall of Fame. 
Angela Benton:

In 2007, she was one of the founders of Black Web 2.0, highlighting previous African American's talents in the media and technology industries. She was then named one of the Most Influential Women in Technology in 2010 and continued to take on a new challenge in 2011. She then developed New Me, which was a platform to help minority entrepreneurs. 
Mae Jeminson: In 1977, she received a Bachelor of Science in chemical engineering from Stanford and became a Doctor of Medicine from Cornell. She then became a medical officer in the Peace Corps and then applied to NASA's astronaut program. Then, in 1992, aboard the Endeavour, she became the first African American to go into space.
Leave a Comment