Webb Telescope Provides First Images of Cosmos
NASA's Webb Telescope releases photos of space millions of years in the past.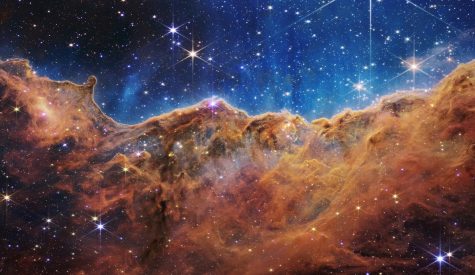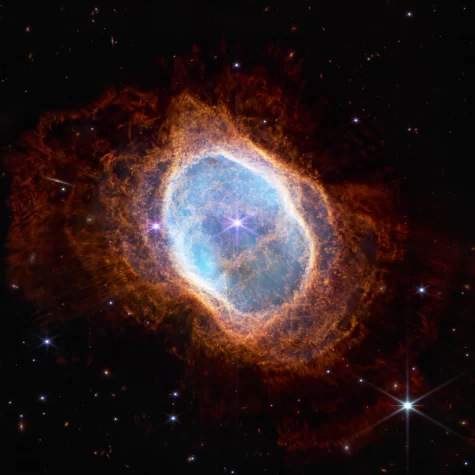 Millions of stars blaze into existence all across the universe, light years away from our planet. The far reaches of the galaxy have remained inaccessible to our eyes and instruments.
Until Tuesday July 12, the James Webb Space Telescope (JWST) provided a gorgeous display of our distant galaxy. The Webb Telescope, an international collaboration between NASA, the European Space Agency, and the Canadian Space Agency, is the most powerful space observatory ever built, used to create more detailed photographs than ever before.
The official launch of the Webb Telescope was delayed several times due to the pandemic and poor weather conditions. After 20 years of construction, NASA has had to delay the launch three times until Dec. 25, 2021 when it was launched into Earth's orbit. The Webb opens up a new era of cosmology, with longer wavelengths that can go back in time to see the first galaxies of the universe.
The JWST uses a broad range of infrared lights to see into the past. It's designed to pick up wavelengths, from gamma rays to radio waves, that are emitted from distant galaxies. Alongside the telescope's giant mirror and outstanding pixel resolution, the Webb telescope is the most powerful time machine in our world.
The Hubble Telescope, launched by NASA on Apr. 24, 1990, was created to take sharp pictures of space like the birth and death of stars and galaxies thousands of light years away. The Hubble includes five scientific instruments, including cameras and a spectrograph. This allows scientists to measure how much light comes out of each wavelength, helping them better understand the composition of stars and nebulas.
The recent James Webb Telescope is six times larger and 100 times more powerful than its predecessor, with the ability to see even farther into the past and in greater detail.
These new outer space discoveries may inspire young students to pursue a career in aerospace and astronomy. It also encourages students to join technology courses and clubs at school. In the future, it will be the job of younger generations to further our understanding of the world beyond.
Leave a Comment