Songs about Mental Health Awareness
Songs that have helped raise awareness for mental health and other common disorders over the past few years.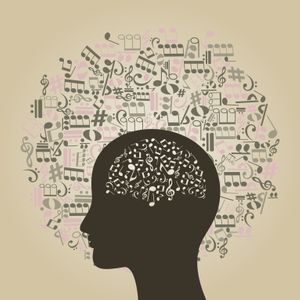 A Little Background
TW: This article contains mentions of mental health disorders such as depression, anxiety, suicide, and bipolar disorder
Songs about mental health awareness have more than doubled in recent years. From rap music to pop-rock – songs about anxiety, depression, and other mental health challenges are apparent in more songs than ever before. Many courageous musicians have taken on the task of writing about personal experiences with mental health issues.
One musician that stands out in her fight for mental health awareness is a famous singer/songwriter, Halsey. Halsey was born in Edison, New Jersey, as Ashley Frangipane. She first gained a massive following after self-releasing her songs on social media in 2014. Since then, she has sold over one million albums, and has made Times Magazine's list of 100 most influential people of 2020 because of her work to bring awareness to suicide prevention, her advocacy for sexual assault victims, and racial justice.
Halsey has been very open about her struggles with Bipolar Disorder, and even compiled songs for her album "Manic", in which she sings about her hardships with mental health. Her song "Control" from the "Manic" album is dedicated to her struggles with Bipolar Disorder.  Within her song, she questions who is in control of her mind that is "riddled with disease." One of the lyrics in her song "Control"  shows her struggles with this disorder:  
"And I've grown familiar
With villains that live in my head
They beg me to write them
So I'll never die when I'm dead"
About The Artists
Halsey then sat down with therapist, Dr. Snehi Kapur, to bring more awareness of Bipolar Disorder. She not only wants fans be more educated about it, but wants to help those that are struggling by providing the resources necessary to combat this illness.  
Logic is another singer/songwriter who wrote a song about suicide. The title of the song "1-800-273-8255", which is the National Suicide Prevention Lifeline phone number. Alessia Cara and Khalid joined rapper Logic as guest vocalists in singing the lyrics to this song. When he first wrote the song, Logic stated that he was not even trying to save anyone's life, but eventually realized the power of his words and the impact they have had on many people. Many listeners have attributed this song to saving one's life. The song which was released in 2017 and was nominated for Best Video and Best Song of the Year. Though the song and video did not win the prestigious award, it did help save the lives of many people, which is more important than any trophy out there.  
Mental Health and Help
Many young teens struggling with depression, anxiety, and other mental health disorders have been turning to music more than ever. With artists using their voices to bring awareness, many teens and adults feel as though they are not alone in their struggle, and have received the help they need from mental health professionals. Depression is more common than we think, and Helpguide.org states that one in five teens will develop a form of depression during their teen years. Many teens have become more vocal in seeking help, and we can partially thank the music artists that are trying to erase the stigma that still surrounds mental health disorders. 
Below is a list of other songs and artists that have written and sung about mental health disorders.  
"Skyscraper" by Demi Lavato 
"Smile" by Jay Z (featuring Gloria Carter) 
"Pennyroyal Tea" by Nirvana 
"Breathin" by Ariana Grande
"Wake Me Up When September Ends" by Green Day 
"Life" by Ivy Sole featuring Dave B.
"Breathe Me" by Sia
"24/7" by Kehlani
"Good Grief" by Bastille
Leave a Comment