Five Things to Know this Week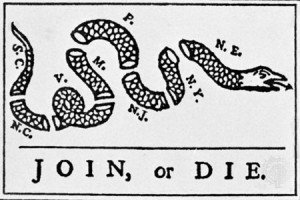 World news: Fleeing from gang violence, poverty, and an increasingly severe drought, thousands of Hondurans joined together in a caravan to leave their country in search of a land of safety and the opportunity to rise from their current low status. This highly publicized exodus has caused much misinformation in America, where this has become a politicized event. President Trump tweeted, "Sadly, it looks like Mexico's Police and Military are unable to stop the Caravan heading to the Southern Border of the United States. Criminals and unknown Middle Easterners are mixed in." While the belief that there are Middle Easterners or terrorists mixed in is a popular one, there is no evidence to support it and is incorrectly conjectured. While the response to this situation from the US is yet to be seen, it will surely affect the upcoming midterm elections.
US: At a Saturday morning service in one of Pittsburgh's most prominent synagogues, a crazed anti-semitic gunman barged in and killed 11 Jewish worshippers. Those killed included a 97-year-old grandmother and Holocaust survivor, a mentally disabled man, and other fathers, mothers, friends, and loved ones. This attack is the deadliest attack on Jewish people in American history. The suspected gunman, Robert Bowers, told police how he hated all Jewish people and wanted them to die. He is facing many charges for his horrific crimes.
New Jersey: An authentic 1774 newspaper has been donated to a Goodwill in Belmar. This newspaper was published right before the Revolutionary War, and includes the famous 'Join or Die' snake political cartoon.  The Associated Press reports that there are only three other copies of this newspaper that exist and they all are located in University collections.
Kinnelon: Have you watched television, been on the roads, received mail, or used the internet in the past month? If you answered yes, then you have probably seen signs for the midterm elections that took place on Nov. 6. Residents of Kinnelon had the opportunity to influence the future by voting for candidates running for a wide array of different positions, from town mayor to NJ state Senator. Regardless of whether you see flaws in our society or you want to keep it just how it is, it is your vote that influenced Kinnelon's and our whole nation's future. The results were as follows:
Borough Council:
Vincent Russo (R)
William E. Yago (R)
James Lorkowski (R)
Mayor:
James Freda (R)
Board of Education Members:
Peter Hughes
Michael R. Petruccelli
KHS: As the leaves fall and the air grows colder by the day, the Kinnelon Fall sports teams' seasons grow close to their conclusion. Football ended its regular season with a win on their senior night. The volleyball team entered states as the sixth seed on Oct 29. The tennis team made it to states but were ultimately unsuccessful there. Both Cross Country teams finished strong. As the conclusion of fall draws near, we wish the remaining players good luck and await the upcoming winter sports seasons.