You Are Loved
Mental Health Awareness Day Resources.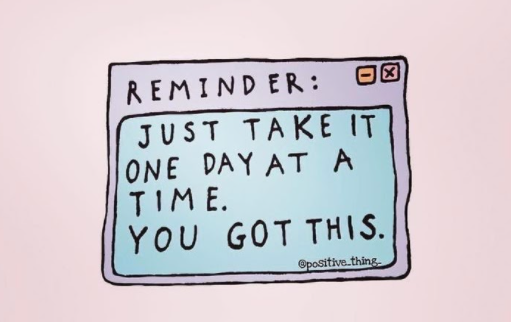 In honor of Mental Health Day, here is a reminder to breathe. If you ever feel anxious or on the verge of a breakdown, there is a grounding tip that helps some prevent it from going any further. 
List 5 things you can see 

List 4 things you can feel 

List 3 things you can hear 

List 2 things you can smell 

List 1 thing you can taste.  
So, in honor of the Body Positivity Movement, there will be a column dedicated to promote body confidence on the Colt Chronicle website. However, for now, here are some resources to alleviate stress, anxiety, and other dangerous thoughts. Stay calm, you are wanted and loved.
If Feeling Stressed/Anxious:
https://www.verywellmind.com/tips-to-reduce-stress-3145195 
https://adaa.org/living-with-anxiety/ask-and-learn/resources 
If Feeling Insecure: 
https://www.healthcentral.com/slideshow/20-confidence-boosters-that-work 
https://www.psychalive.org/how-to-overcome-insecurity/ 
https://www.thelawofattraction.com/love-yourself/ 
If Feeling Depressed:
https://www.healthline.com/health/depression/depression-motivation-tips#tips 
https://www.samhsa.gov/find-help/national-helpline